Sign Up for my List and Discover How to Avoid The 14 Deadly LinkedIn Mistakes that May be Killing Your career!
Top LinkedIn executives have publicly referred to Charlotte as a "Top Influencer" and even retained her to create a profile branding video and blogs for them.

Charlotte is a former job recruiter/careerexpert-turned-global LinkedIn branding authority, with a resume to reckon with:

• 8 Books authored.
• 25 Years experience in leadership, executive coaching, career/business development.
• 1,000+ Article, Radio & TV Media mentions, features, interviews and appearances.
• 10,000+ Coached on LinkedIn branding & marketing.
• 100,000+ Total international audience members.
• Member of LinkedIn's Top Influencer Group "LinkedIn Evangelists" (invitation-only).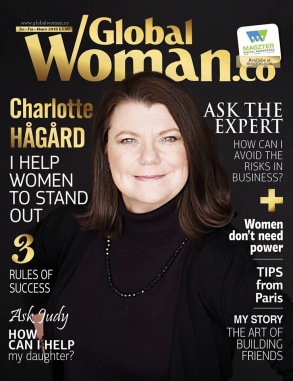 DISTINGUISHED Linkedin & career AUTHOR


Linkedin INTERNATIONAL SPEAKER

Charlotte is a nationally and internationally recognized thought leader and popular speaker on personal branding in social media and LinkedIn, career planning and the new world of work. She has given hundreds of presentations for over 25 years.

Charlotte is known internationally as the ★"LinkedIn Queen" ★ and speaks to Business owners, Corporations, Legal firms and Associations on the benefits of branding, marketing and selling with social media, and in particular LinkedIn.

FOR ENTREPRENEURS: Charlotte speaks to businesses on how to build your brand and increase your earnings using LinkedIn's.
FOR EMPLOYEES: Charlotte speaks on strengthening your personal brand on LinkedIn to increase your worth and build your career.
FOR EMPLOYERS: Charlotte speaks on how to use LinkedIn for employer branding to attract top new talent.
FOR COMPANIES: Charlotte speaks on increasing LinkedIn engagement by turning your workforce into corporate brand ambassadors.
FREQUENT Linkedin PANELIST & MEDIA GUEST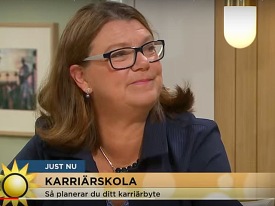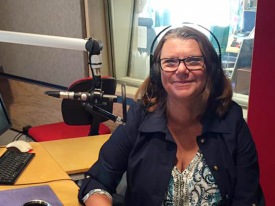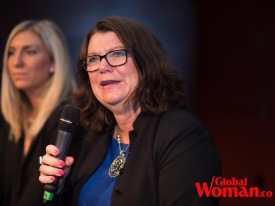 Linkedin COACH & CONSULTANT
Charlotte has coached or trained 10,000+ people personally to master LinkedIn and Personal Branding.

Today, Charlotte runs three brands and companies. ★Charlotte Hagard, her own brand for speaking och coaching,
★ Active Choice Publishing, where she writes, produces and sells her own books, e-books and online courses.
★ Social Branding Group, a global digital company, offering LinkedIn services for personal and employer branding.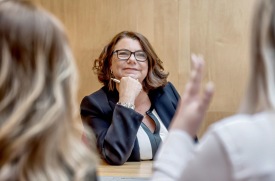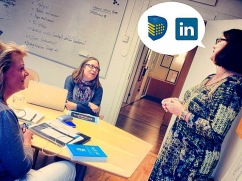 "LinkedIn Profile Makeover"

Land more job interviews, command higher pay, and get recruiters fighting over you.
Build your personal brand and get a career you love!
"LinkedIn Lead Attraction"

Find & attract more clients, build your personal and company brand through social selling and content management.
Make money while you sleep!
"Brand Ambassador Workforce"

Transform your entire company workforce into your LinkedIn marketing force.
Build your Employer Brand and easily find new talent.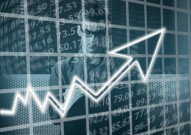 "LinkedIn Lead Attraction"

Find & attract more clients, and generate more social selling opportunities. Learn digital selling skills to meet the needs of the modern buyer.
linkedin & career products
Learn wherever you are - at your own pace! Charlotte is launching a number of e-courses in the fall of 2018/ spring of 2019. Stay tuned - this will be awesome!
Learn and grow in Amalfi, Italy! Charlotte runs special Masterminds on Personal branding and Career Development. Come join us!
Get inspired, get educated!
Charlottes has written a number of bestselling career books and are producing new books and e-books regularly.
Learn quickly as Charlotte runs her jampacked popular Webinar-series CareerSmart™
and LinkedInSmart™. Interested in joining, just let us know!
some of Charlotte's corporate clients include…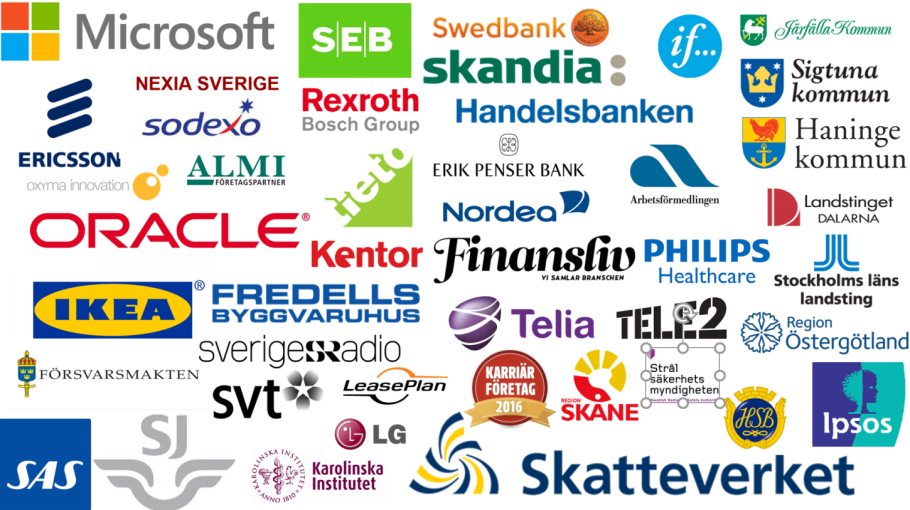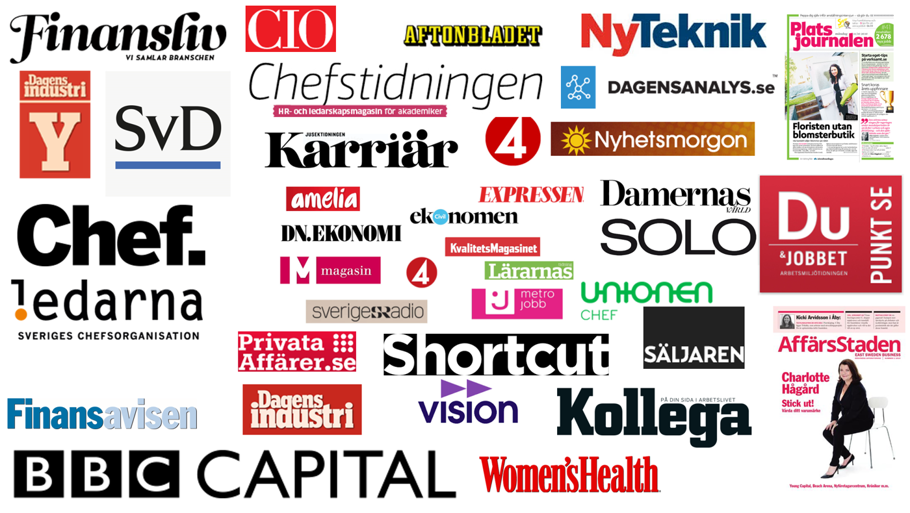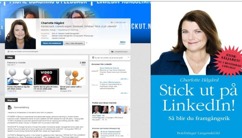 Vad är egentligen en LinkedIn-profil?
Trots den snabba utvecklingen är det fortfarande många som inte riktigt vet vad man ska använda LinkedIn till. Du kanske har lagt upp en profil och lagt till några gamla skolkompisar och kollegor precis som på Facebook och Twitter. Men sen då? Din profil är en kombination av ett virtuellt visitkort, ett cv och en hemsida där du dels kan marknadsföra dig själv, dels bygga ett stort professionellt nätverk.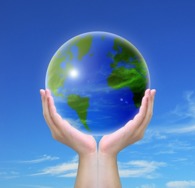 Din karriär är i dina egna händer
Företag ser om sitt eget hus, inte ditt. Även om din uppgift är att hjälpa din arbetsgivare att bli framgångsrik, måste du se till att även du blir det. Det är du som sitter vid spakarna och du måste själv se till att komma dit du vill. Om du inte utvecklas och lär dig nya saker, utvecklas inte din karriär och till sist har ingen nytta av din förlegade kompetens.