STAND OUT ON LINKEDIN!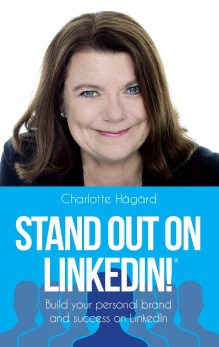 Price:
160 kr
Inc. 6% Tax
SKU:
P1806843
Quantity:
In today's online world, personal branding is not optional. Today you rarely get a new job, assignment, or business without having the recruiter or customer looking you up on Google or checking out your LinkedIn profile.
Whether you are job hunting, self-employed, a business executive, manager, consultant, or professional, you must have a personal brand, both offline and online. LinkedIn is the new tool for personal marketing and it is the social media platform for professionals. If you're not on Linkedin, you're not going anywhere.
Thanks to LinkedIn, the worlds largest professional network, you can now show yourself off to potential employers and clients inside and outside your industry across the country, and even around the world 24/7.
To be successful, you need to prepare right. "Stand Out on LinkedIn" will save you lots of time and energy and get you to where you want to be quickly. You will learn why you need to be on LinkedIn, the seven basic strategies behind a professional profile and the necessary branding tools that will make you stand out from the crowd.
By reading thing book, you will fast track your success and quickly
Boost your Career
Expand your Business
Build a professional LinkedIn-profile that stands out and that you are proud of
Reach your target audience
Be found by your ideal target group
Save Time and Energy